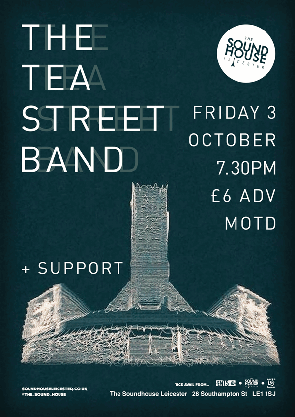 Last night I got see Liverpudlian band The Tea Street Band again perform, this time locally to me at The Soundhouse in Leicester. Many artists these days are happy to play around their neighbourhood with the knowledge they can pull in all their friends and their friends. These lads though are still relatively unknown in the rest of the UK but gambled on a UK tour playing to just a few people. Tonight they had two support acts drawn from the Leicester area. The venue is small but this comes with a big package, a brilliant sound system. Any bands who are looking for a gig in the area, you'd do worse than choose The Soundhouse with its friendly staff.
The first act was a young band, Alligatr, who did play too many cover versions, which was a shame as their own tunes were rather good. Still they're learning and I'm sure they'll add more of their own soon enough. Whereas The Silent Union were a more seasoned band who had some really interesting tunes but they didn't use the sound system to their advantage. The amps seemed too loud and so sadly some of the songs became slightly muffled.  This is where experience of knowing how to make the most of your sound comes into play and The Tea Street Band certainly can.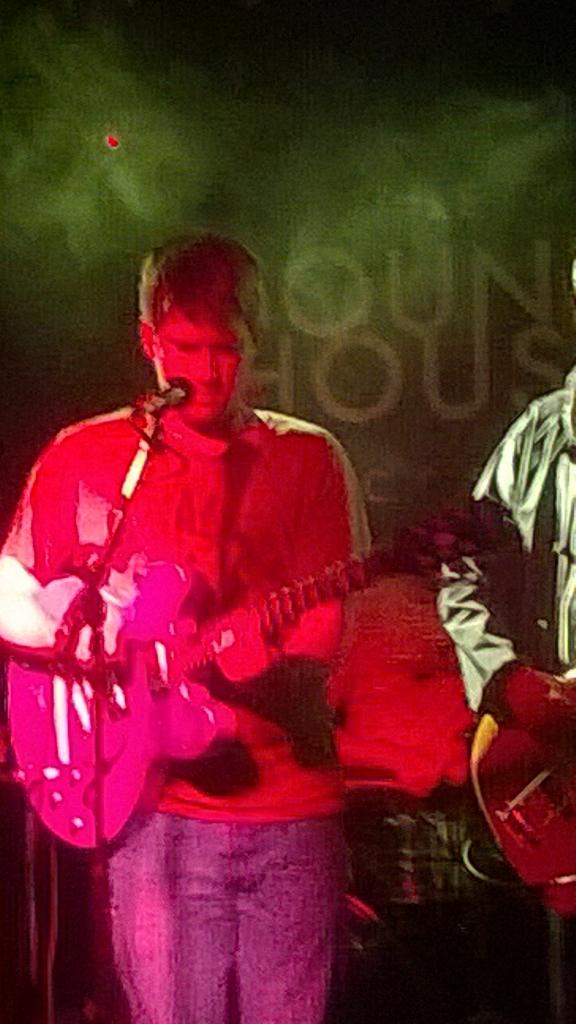 Promoting their debut self titled album (see review) the band have in their locker a strong set. Now you may have heard their songs 'Disco Lights', 'Summer Dreaming'  and 'Dance With Me'. But live their songs take on a whole new feeling. They grow on you and you can't help tapping your feet. Even people like me who can't dance have their bodies moving in time to rhythm section of Nick and Dominic. This was all held together by front-man Timo vocals and intricate guitar work. You must read his bus journey tweets as they always have me grinning. At the end of the night I can safely say everyone left with a smile on their faces and that's what they are in the business for. I hope they'll return to Leicester as I'm sure those who attended will tell their friends what a great live band they saw. If you're quick you catch this tour!